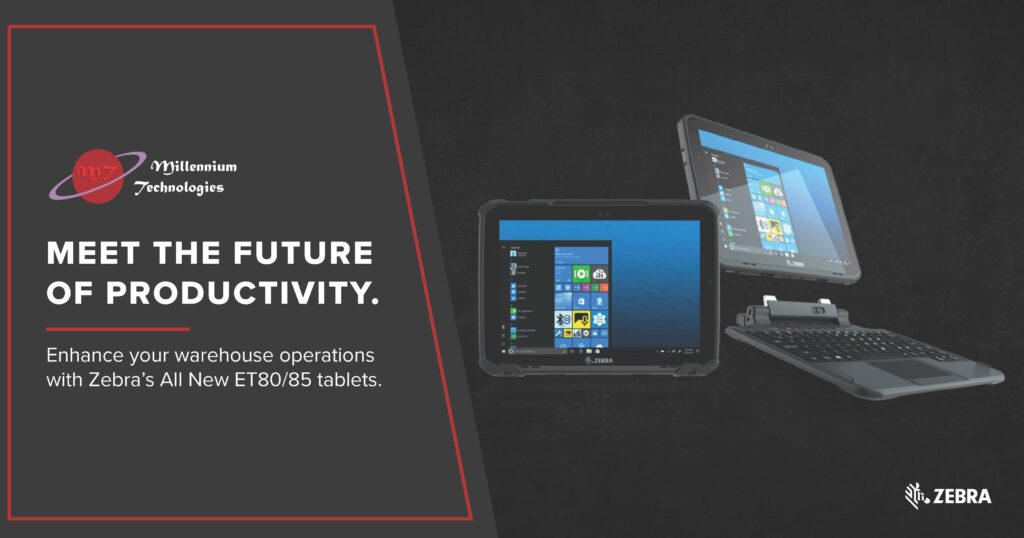 While adding more space to a warehouse is a great step towards meeting the needs of the on-demand marketplace, the real challenge of warehouse expansion is optimizing the use of that space. That means implementing technology that increases visibility, enhances productivity, and provides the intelligence and flexibility to effectively navigate the ever-changing needs of warehousing. In fact, in Zebra's warehouse study, 61% of respondents agree IT/technology utilization is their biggest operational challenge now and within the next five years. If your business isn't properly prepared for the future, then it will fall behind on trends and lose the edge on productivity over your competition. Here are some ways automation can improve labor productivity and compliance in your business:
Reduce travel time across your facility to increase uptime so workers can be more productive and focus on more important tasks.
Perform repetitive tasks like scanning and sorting much more quickly and consistently
Streamline new technology innovations to enhance workflow efficiencies
Streamline high performance with Millennium and Zebra
To equip businesses with reliable technologies, Millennium works alongside Zebra to bring you technology that streamlines productivity and enhances workflows. The workers you depend on shouldn't be given unreliable technology, they need a tablet tailored for the essential work they perform – and Zebra's   ET80/85 delivers. Designed with flexibility and maximized uptime in mind, the tablet also delivers…
Excellent ergonomics for vital workers – Deliver easy portability with the ET80/85's low profile that equips drivers with maximum visibility as well as easy access to information-rich screens. The ET80/ET85 supports use when flammable hazardous materials are present and works with gloves and when wet.
Unmatched versatility – Transform the ET80/ET85 from a tablet to a laptop and back simply by attaching and detaching the rugged keyboard. The tablet is fit for virtually any environment because it can transform into a desktop in the office or a mobile workstation in a police car, truck, forklift and more.
Establish dependable connectivity with advanced wireless connections – The fastest WiFi, cellular and Bluetooth speeds with support for WiFi 6E, 4G/5G, and Bluetooth 5.2, keeps your workers connected anywhere, anytime.
A full portfolio of options and accessories – With security, wireless, power and other integrated options and accessories that include batteries and charging solutions, a rugged boot for even greater durability, a stylus, and a shoulder strap you simplify portability and create a device suited for each worker's needs.
Choose Millennium Technologies and Zebra Technologies for a solution that increases visibility and equips you for the future with intelligence and flexibility. Contact us today to discover the versatile ET80/85  tablet for your business.